Welcome to SRS Wealth Management Group
While we are fortunate to live at a time when information is available 24/7 at the touch of a button, in many ways, it has made navigating today's complex financial markets and challenging economy harder than ever. That's because information alone is not enough to determine the right path to realizing your unique goals—and too much information can leave you confused and overwhelmed.
Meet Our Team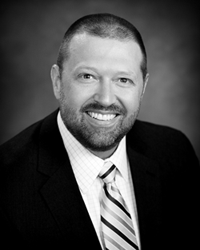 Christopher Boggs
christopher@srswmg.com
(225) 296-5535 (866) 296-5535
Most of his life, Christopher tried to avoid any profession in the Finance industry. His father Larry began a career as a registered representative in the financial industry in the 80's and spent many of Christopher's high school years working extremely long hours in order to build a successful business.
"I wasn't sure I wanted to spend as much time away from my family as my Dad had to" Christopher remembers.
Growing up Christopher spent a great deal of time in his Dad's office, helping with filing, delivering paperwork (since the internet was not as creative back then) and doing odd and end jobs for his Dad.
After serving his Country in the US Army Christopher began college at Delgado CC in his hometown of New Orleans where he was on the dean's list and transferred to Northern Kentucky University where he intended to pursue a career in Law.
At NKU Christopher was Blessed with many wonderful opportunities from serving as the Freshman Hall Residence Assistant to later becoming the Student Assistant Coach of the NKU Women's Basketball Team. While he was with the team they made it to the Final 4 two years and won the first ever National Championship at NKU.
He also met his wonderful wife Amanda Boggs while they both attended NKU and today they have a beautiful daughter, Melaina Kay Boggs. Christopher and Amanda were married on August 28, 2003 and Melaina Kay was born on July 13, 2009.
Christopher was also elected President of the Student Body while at NKU and the following year elected as the President of the Board of Student Body President's for Kentucky where he represented all of Kentucky's State Universities Students.
It was in this period of time that Christopher began to evaluate his career decisions.
"Being President of SGA at NKU and then BSBP President for Kentucky, I had the opportunity to get my feet wet in the legislative and political process on a Local, State, and Federal level. I was also able to visit with major leaders and pick their minds and listen to their experiences in life. Through those opportunities I began to realize that becoming a Financial Planner was exactly what I was meant to do. A common theme I saw on all levels of politics, social issues, and personal advancement was money. Money was the main thread or the equalizer, if you will. I realized that if I could help individuals with their finances, that I would be providing a service that could truly have a major impact on a persons life."
After leaving NKU and beginning his career as a Registered Representative with the NASD (now FINRA) and Christopher found that this truly was his calling in life.
Then in 2000 he began working with BellSouth Retirees* and in 2002 Christopher dedicated his entire practice to working solely with BellSouth Retirees and their friends and family and he has not once regretted that business decision.
"When I made the decision to work only with BellSouth Retirees, it was a very big decision. After counseling with my mentors, including my Dad I decided that if we did the right thing by our Clients and put them first at all times, then we would be making a wise business decision. The fear of course would be that we didn't work hard or provide high quality service to our Clients, then what? We might lose our business because word travels fast, good or bad within the BellSouth family, but we knew we had a quality business model and mission statement and that if we worked hard, followed our principals that we would successfully be able to work with one group of people such as BellSouth because they would refer their friends if we did right by them and I will say that 10 years later I made a good decision and our clients have been very kind to us over the years"
At SRS Wealth Management Group, they have been taking care of BellSouth Retirees for 10 years. In those 10 years you have seen some of the worst economic times in our nations history, but SRS has stood by their Clients and provided them with what they feel is the best Client Service in the industry.
*BellSouth is listed on the objective criteria that the SRS Wealth Management Group Inc. practice works solely with BellSouth retirees and their families and friends. It is unknown whether BellSouth approves or disapproves of the investment advisory services provided by SRS Wealth Management Group Inc.
---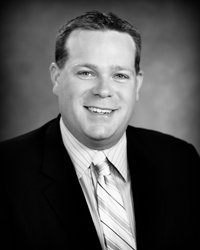 Brent Leigh
brent@srswmg.com
(225) 296-5535 (866) 296-5535
Brent became an important member of the SRS Wealth Management Group team in 2006 after serving the banking industry for over eleven years. When Christopher began looking for someone that would work hard and more importantly, someone Christopher felt he could entrust the Clients of SRS to on a service side, all roads led to Brent.
Not only was Brent highly qualified for the position of Client Service Manager, but he also held an extremely important position as Best-Man in Christopher and Amanda's wedding in 2003.
"Chris and I have been best friends since we met in College and I can't think of anyone else I'd rather be working with on a daily basis." Brent says of Christopher.
Brent was born and raised in Highland Heights Kentucky, just outside Cincinnati Ohio and as a young child his Mother was an Executive Assistant for different Proctor & Gamble Vice Presidents. Dodie, Brent's Mother knew he was destine for banking or finance since he would have her help him buy P&G stock before he was even in his teen-age years.
While attending Northern Kentucky University Brent served as Treasurer for his fraternity and helped several fraternity brothers set budgets and control their debt and he was even known for giving low interest loans when a fellow fraternity brother was in need.
While attending NKU, Brent began his career in finance as a bank teller working his way up the ladder through college and after graduation he became one of the top managers within Provident Bank.
As we have seen throughout the Country, Provident Bank merged with a larger out of town bank and Brent transferred to PNC Financial as a Branch Manager.
After eleven years in the banking industry Brent made the incredible decision to move his family from Cincinnati to Baton Rouge where he could use his extensive knowledge of banking, lending, and credit to serve the Clients of SRS Wealth Management Group.
Brent is a remarkable asset to SRS and he brings bring a unique service to our organization. He is able to help review mortgage loans, debt consolidation loans, and credit with an unbiased opinion before the borrowing process begins to make sure it is best suited to your needs.
Brent has become an honorary Louisianan with a passion for fishing and eating crawfish! Brent has three beautiful children, Brianna, Parker, and Hunter.
Please feel free to contact Brent with any needs or questions.
---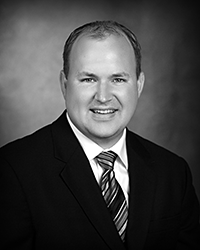 Bryce Unck bryce@srswmg.com
(225) 296-5535 (866) 296-5535
Bryce joined SRS in June of 2012 as an added asset to the team. Helping us to continue to provide the best service and continue to grow our firm. When Chris and Brent were looking at bringing someone else on to help grow the firm, they looked at Bryce, as they were being serviced by him at his previous firm. They were impressed with his work ethic and taking the ball and running with it, whatever was thrown his way.
"I was calling on several advisors in my previous firm, during the last market dowturn I realized that not enough firms did what SRS does for their clients" says Bryce of why joining SRS
Bryce was raised all over as his father worked for the railroad. Colorado is where he says he grew up, having spent his high school years there. Having moved during his childhood it taught him a great respect for different types of individuals.
Bryce knew from a young age that he wanted to be in the investment business. A friend of the family offered him his first job in the industry coming out of college. A job that he excelled in.
Bryce is a huge asset to our team, with his knowlege of several different aspects of our business including Retirement Plans, Wealth Management, and Income planning. He also has a depth of knowlege in technology and innovatin.
Bryce is married to Suzanne, they have four wonderful children, Tyler, Natalie, Michelle, and Summer. Bryce enjoys spending time with his family and is actively involved at his church. And like Brent he is glad to call Louisiana home.
Feel free to reach out to Bryce with any questions.
---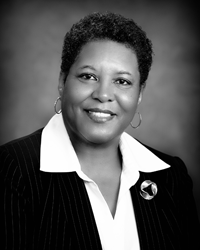 Mildred Haynes
Office Manager
mildred@srswmg.com (225) 296-5535 (866) 296-5535
As a College student in 1969 Mildred was just looking for a part-time job to make ends meet. She never imagined that this part-time job with South Central Bell would become a career, which would last more than thirty-one and a half years. Sound familiar?
Mildred held various positions while working for South Central Bell including Directory Assistance, Operator, and Service Representative where she perfected several skills in communicating with customers and well as the art of multi-tasking, a Bell trademark.
Mildred also conducted several training sessions, preformed supervisory duties when called on, and served on various committees that focused on improving office conditions.
Eventually Mildred found herself working as a Frame Attendant where she quickly transferred on to the Removal Crew here in Baton Rouge, Lafayette, and New Iberia. When this job moved to Shreveport, Mildred decided this was too far from her family here in Baton Rouge and she transferred back as a Service Representative where she stayed until she retired in 2001.
Mildred has been with SRS Wealth Management Group since 2001 and as her career with BellSouth transformed over time so have her duties in our office. Mildred is our Front Office Manager. She controls the flow of traffic in and out of our door as well as handling the daily work schedule for Christopher and Brent. Mildred also publishes our Quarterly Newsletter and is always the first person to greet everyone who visits our office.
"It amazes me how Mildred comes to work everyday with a smile and a wonderful attitude no matter what the workload is or how she may be feeling personally and she has been this positive, outgoing, hardworking person since the day I met her. Without Mildred I am not sure where my business with BellSouth would be today. She is a gem and I'm thankful everyday I walk into the office and see her smiling face." Says Christopher.
Mildred is married to Lawrence Haynes and they have two beautiful daughters, Stephanie and Lauren and they also have a grandchild, Laila who is the joy of their lives.
---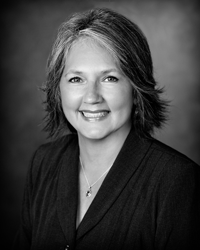 Sharon Dupuis
Administrative Assistant
sharon@srswmg.com
(225) 296-5535 (866) 296-5535
Sharon hired on with AT&T as a long distance operator in the spring of 1978 and remained in that job for about two years. She had been working a split shift for all that time because that was the most convenient shift for her to work.
Just before she was about to begin working the day shift she was granted a transfer request and began working in the business office where she became a service order typist.
Several years later Sharon bid on a service rep job and once again her request came through. But, not long after that, changes took place in that office and Sharon became a collections rep and worked at that job on D Street in Shreveport until the office closed on October 31, 2002.
After the office closed Sharon participated in the job bank to build as much service as possible and in June of 2003 she began an early retirement after 29 years of service with the Company.
Sharon came to work with SRS Wealth Management Group in April of 2004. Sharon is an integral part of our team providing Client Service and scheduling our appointments for Clients and Future Clients in the North Louisiana area.
We are so very pleased to have Sharon on our team. Her charm and kindness to our clients is non-replaceable and seeing her smiling face makes our office a brighter place everyday.
Sharon Says, "I have the best job in the world now thanks to Christopher and his family of employees."
Sharon is married to Ronnie Dupuis and between them they have 6 children and eleven grandchildren. Sharon's commitment to her family was the main reason she took an early retirement and didn't follow a job to Birmingham Alabama. After getting to know Sharon over the past eight years, six of them on our team, we began to understand more her commitment to her children and husband. It is a strong bond and we're not sure she could have made it if she were away from her family more than a couple days. Good decision Sharon!
---
Bryanannette Tews
Administrative Assistant
bryan@srswmg.com
(225) 296-5535 (866) 296-5535
Bryanannette (Bryan) was hired in October 2012 as our Operations Manager. Bryan is in charge of processing and fulfillment of paperwork. She is very detail oriented.
After being away from Louisiana for 25 years, Bryanannette has returned to her roots. Originally from New Orleans, Bryanannette was a 25 year resident of Oxnard, California. When her husband retired in 2010, they moved to Prairieville, in order to be closer to family. Bryanannette and her husband, Joel, have three children, six grandchildren, two cats, Charcoal and Smudge, and two birds, Ross and Gunther. (Bryanannette is a Friends fanatic).
Bryanannette has an Associate's Degree in Legal Assisting from Oxnard College, and worked as a Legal Assistant for 19 years while living in California.
In her spare time, Bryanannette enjoys spending time with her children and grandchildren. She enjoys cooking, baking, art, stamping, and designing jewelry.
---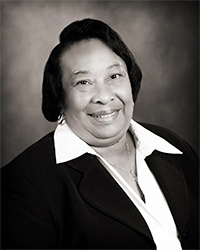 Diane Cushenberry
Appointment Coordinator
dianne@srswmg.com
(225) 296-5535 (866) 296-5535
Dianne joined the SRS team in October 2012 as the Appointment Coordinator.
Dianne received her Associated Degree in Business Studies from Delgado College in New Orleans, Louisiana in 1969. She worked in the hotel industry in New Orleans for two of years; then moved to Washington, DC with the Department of Justice.
After three years she deciding that she no longer wanted to be away from family at home, she returned to Louisiana. Her career began with South Central Bell (now AT&T) in 1974, as a Coin Collector in a Baton Rouge, Louisiana. After 30 years of service she retired in 2005. During her tenure with Bellsouth she held many titles in Clerical Support working in Baton Rouge and New Orleans.
She likes keeping busy and is committed to community involvement with her church. She has been involved in functions for senior citizens in her community in Ascension parish for over 10 years.
Also after her retirement Dianne studied at Southern Baptist Seminary Extension School in Baton Rouge. She also attended Interdenominational Theological Center (ITC-Atlanta, GA) Extension in Baton Rouge receiving a certificate in Christian Theology in May 2010.
Dianne has two loving children: one daughter Monique, Houston, TX; one son Donovan, Dallas, TX and grand- daughter Kailey. "MiMi" loves her "Kailey Bear" and spends as much time and she can with her. Some people are not sure whether Dianne lives in Louisiana or Texas.